As soon as I saw the first ereader with eink, I told my husband the ereader was about to revolutionize the way we read. The E Ink was so close to paper, and the ability to carry so many books was too convenient to be discounted. I realized, right then, we were about to see a big change in the way books are published. I knew that large publishing houses had lost control—and that authors were now in position to take control of their writing.
I never realized just how fast this would come about. Suddenly, many authors were taking control of their product. And why not, authors can now control what they write, what their book cover looks like, and what blurb is written on the backs of their books. I use to listen to many frustrated authors talk about the cover not matching their story, wrong color of hair, wrong kind of blurb, etc.
Other benefits became apparent as time went on. Large publishing companies will only work with a book they feel will sell on a mass market basis. Bookstores will place your book on the shelf for a short time. The entire time, the author is still marketing their own book, but now, they've lost the ability to continue to market it, because the contract is exclusive.
Don't get me wrong. There are some benefits too. The author who goes through a traditional publisher will have their book professionally edited, and if they make it, they will become household name. But they're going to work for it.
When the author remains independent, they work harder for it. There are some doors that traditional publishers open, which are still closed to the Independent author. But they will keep the control over their product. And I am finding ways around some of these closed doors. But it's going to be a long hard road before the way is paved for the Independent author.
I believe we are building a voice. And as we continue to band together, our voice is getting louder. Many doors that were closed are now opening. Many authors are working together to help each other. By working together, we build a united front.
I have been inspired by Indie authors. When I started Triquetra Press Publications, I wanted to have a site that encouraged authors to work together, but it's been a process of evolution. It took me months to recognize the benefits of Goodreads, and months more to recognize that placing your blogs on Google Blogs can greatly increase followers reaching your websites. These are the types of things that are becoming better organized so that independent authors who follow will not have to stumble around in the dark trying to find their way My sites, and many like them, are turning into stepping stones. I encourage us all to work together, because as Heresh has said so many times on Goodreads, when we work together, we all gain.
I have been amazed and inspired by the way Indie authors work together. Fox News talked about this difference when they mentioned how Indie authors band together, helping one another, instead of being in competition with one another.
As I mentioned before, my sites are a process of evolution. As I learn, I discard things that haven't worked and work on the things that do work. This month I started listing a different Independent author every day. I encourage Independent authors to start contacting me to guest blog and interview. I'm finding new ways to bring people to my sites every single day. I'm excited and encouraged by the changes. I know we have a long way to go—but we have come amazingly far in a very short time.
I am including some of the links to some of the Independent sites working to help Indie authors below:
Self-publishing sites:
http://amazon.com
http://barnesandnoble.com
http://borders.com
http://smashwords.com
http://lulu.com
http://wordclay.com
http://myebook.com
http://completelynovel.com
Sites I highly recommend Independent authors become an active part:
http://goodreads.com
http://bookblogs.ning,com
Don't forget to do these things constantly:
http://facebook.com
http://twitter.com
And make one of these for each book too, as well as each site. Also, Facebook your blog. Yes, they have that, too, now:0)
http://www.facebook.com/networkedblogs
Sites that list your books:
Sites by Triquetra Press Publications:
http://triquetrapresspublications.com
http://magicallandofbooks.com
http://talkaboutauthors.com
http://paranormaleromance.com
http://warriorsheartnovels.com
http://heartsoffireromance.com
Other Indie Sites:
http://bookslist.com
http://1500authors.com
Book Tour/Blog Hop/Guest Post
All of these sites, and more, book tour, blog hop and guest post. Do this in spades. There are way too many to list here, but if you check back with Triquetra Press Publications Sites, I will be building a list for you, as well as, building a list of other Indie Sites.
***************************
About the Lenore Wolfe
Lenore grew up in Montana, and Alaska, and currently lives in central US. She is a member of Romance Writers of America, holds a BA in Sociology, from the University of Northern Colorado, with a minor in writing and is a student of the Shaman path.
Fine Lenore online at her website, Goodreads, and Twitter.
***************************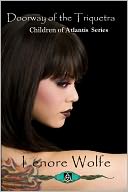 Doorway to the Triquetra available at: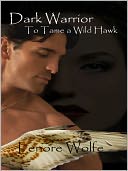 Dark Warrior available at:
Available at: