I'm feeling pretty lucky today. I haven't been eaten by vampires. If you want to stay safe also, I suggest you check out 101 Tips for Traveling with a Vampire. Best of all Joleene Naylor is here to share some wisdom with us as she celebrates her new release!
The Power of the Freebie
First I would like to thank Reena for hosting me and my giveaway (see details at the end of this post) on the eighth stop of the blog tour celebrating the release of my newest book in the Amaranthine series, Ashes of Deceit. Reena is a not only a sweet heart but a wonderful author (check out her books if you haven't before!)
Most of the stops on this tour have been geared towards readers, but today's is more for fellow indie writers. Writers are always looking for promotion ideas. I've seen suggestions that range from the practical to the bizarre and back again and, while I am not a million book selling author, I am clearing a couple hundred sales a month. I've tried many of the suggestions – a facebook author page, twitter, blogs, blog hops, blog tours (though this is my first), free ebooks etc. etc. But the one that seems to work the best for me are my Vampire Morsels.
Since I write a series, I have a "universe" rich in side characters and bit players. The vampire morsels are short stories (between 3,000 – 5,000 words) about some of those side characters, which I then upload to Smashwords (and through them Barnes & Noble, Kobo, etc) as freebies – but not to Amazon because they don't support free without hassle– and I'm fairly certain this is why I sell more books on Barnes and Noble than I do Amazon. In fact, I've gotten emails from readers stating that they read the free stories first and liked them so much that they went on to buy the novels – which aren't free.
Why does this work better than, say, giving away book 1 in the series for free? It seems that there are different mindsets about what is worth money and what isn't among readers who download freebies. As with any kind of marketing, different tactics work on different groups. For the sake of simplicity, I am breaking it up into three categories. (Like anything this is not written in stone and does not apply to everyone or every situation).
The Free Hoarder: I am one of these. I used to download a lot of free ebooks – in fact every free ebook someone sent me a link to – but truth is I rarely got to them (and still haven't) because I'd usually rather read that book I paid for – after all, I wouldn't have paid for it if I didn't REALLY want it (yeah, I'm a cheapskate.) and now, let's face it, with Amazon's KDP select promo weeks, there are free, full length ebooks EVERYWHERE, not to mention those that were free to begin with. So you give away a hundred free books, but how many of those actually get read?
The Why-Should-I-Pay-if-It's-Free?: As I mentioned above, there are a LOT of free ebooks, so even if someone reads all the free books they download, you now have to deal with "assigned worth." Everything – housing, food, clothing, books – are only worth what someone is willing to pay, and with a glut of freebies, some readers don't see the point in paying. "Why buy when you can have another one for free"? Sadly, it is an economically sound idea. So, unless your book REALLY strikes a chord with this reader, chances are that, even if they liked it, they will simply download another free book by another author rather than buy your other books.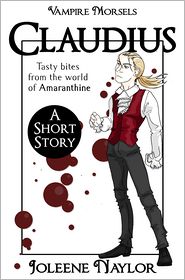 The Some-Things-Are Worth-It Reader: People have long given little worth to the short story (despite the fact that it is often harder to write!) One complaint I see on reviews of paid short stories is that readers are "angry that I paid for this! It's not even a full book!" Which means that, in these readers' minds, a full book is worth money, but a short story isn't. So, while they don't want to pay for your short story (heck, you can find those on blogs nowadays!) if this reader likes the free short story, they're more likely to buy the full length book because they believe that the full length book has a monetary value.
The question is, what group do you want to cater to? That depends on your goals. Ruth Ann Nordin made an amazing start for herself with free full length books – which later led to headaches and complications when she wanted money because she was no longer targeting the I-Want-It-Free-group – where she'd built up a huge fan base – but was suddenly targeting the I-Will-Pay-For-It group and the I-want-it-Free readers only sometimes turn into the Here's-My-Money kind of readers.
If the short story is long enough, it will give readers a taste of your style, and if you can make it tie into your newest book, even better, but I don't think it's necessary. While I've had readers say they were "curious about the characters" and so went on to the full length books, most just say "I liked your style/sense of humor/etc.".
That's not to say that as a romance author you should promote your books with sci-fi stories because while they like your style, they also like the genre of short story or else they wouldn't have read it. My Amaranthine series has sex, violence, and romance in it (heck, there's even a bit of a murder mystery in Ashes of Deceit) and so I have tried to come up with short stories that reflect these various "topics", if you will, because a reader who did not get what they expected is very often an unhappy reader. And unhappy readers leave unhappy reviews.
And if you get enough of those, all the free promos in the world won't save your book.
And now for the giveaway!
(Yes, I recognize the irony of this, but I'm counting on you to be that reader who breaks out of the mold and goes on to love the rest of the series!) One lucky commenter will receive a coupon code for a free ebook from Smashwords. Since this is a series, the winner may choose which of the books they would like to receive:
Book 1: Shades of Gray – Katelina's "friend-with-benefits" is murdered for stealing something from a coven of vampires. Hunted as an accomplice, she must rely on Jorick to survive. But what happens when her knight in shining armor turns out to be one of the monsters?
Book 2: Legacy of Ghosts – For Katelina and Jorick, peace is hard to come by. Kateesha plans to fight the same battle as Jorick's fledgling, but a common enemy isn't enough to overcome previous betrayals. Drawn into a deathly conflict, Jorick and Katelina must overcome old regrets, or lose their future to the ghosts of their past.
Book 3: Ties of Blood – A trip to Katelina's home starts a chain reaction; she and Jorick meet Verchiel, a too friendly vampire, then the police arrest Jorick for kidnapping. Worse, The Guild wants to question them. Will Malick, the head of the vampires, punish them? Or will the mysterious vampire following them do the job first?
Book 4: Ashes of Deceit – Katelina and Jorick must rescue a captured vampire and discover who kidnapped him and why. The truth isn't easy to find. As Oren's attack on the Guild draws closer, Jorick and Katelina are led back to the Citadel. When the flames of war ignite, can they rise from the ashes, or will they be consumed?
Follow the tour for more chances to win!
(here's the link to my blog post with the dates/links to other posts –http://joleenenaylor.wordpress.com/2012/06/07/my-first-blog-tour/ )
You can find more of Joleene Naylor and her vampires at her website: http://JoleeneNaylor.com or check out her blog at http://JoleeneNaylor.WordPress.com or her facebook page at https://www.facebook.com/joleenenaylorbooks.