Self-publish Like a Business Owner + Giveaway
In an earlier post, I mentioned merging my pseudonym with my real name. What that means for you is a heads up for a giveaway I'm hosting through Backbone America. What is this giveaway all about? A few free coaching sessions.
Why hire a coach for self-publishing?
Self-publishing is like any other business, in that it has a product to be sold. As such, you'll face many of the same challenges as other business owners.
Developing a product
Your books are your product and writing is the development stage. There will be times when you struggle to write your next book, finish your book, refine your book (editing), and even come up with an idea. A business coach can help you work through the early stages of development and moving forward toward publication.
Marketing
If you uploaded your book to a distribution channel and not received the results you expected, lack of or poor marketing is likely the culprit. A business coach can help you strategize, so you'll have a marketing plan that not only fits your style and personality, but also attracts the right type of readers.
Build confidence
Being a business owner is an uncertain road. It can be full of failures. If you've ever received a bad review, been rejected by an agent or publisher, or had your work shredded by a critique, you know exactly what I mean. When those around you have torn you down, a business coach builds you up. Your business coach is your cheerleader, that person who believes in your ability to accomplish greatness. The focus isn't on what you can't do. Rather, the focus is on how you can achieve the goals you've set out for yourself.
Those are just a few of the reasons. If you're looking for additional reasons, I encourage you to visit the International Coach Federation, where I'm a member.
Work with Me Immediately
If you're a go-getter and don't want to put your dreams on hold for this giveaway, you can start working with me immediately by clicking here.
Don't worry. If you win the giveaway, that'll be icing on the cake. Your winning sessions will be added to your current package.
The Sweepstakes
Through the month of March 2017,
Backbone America
is hosting a sweepstakes. It includes
over $1,000 in prizes.
Grand Prize
Three (3) winners will be selected for my REVEAL Next Steps package (Value $399). 
Find Clarity & Set Goals (2 sessions)
If you're looking for clarity on one particular topic or ready to set a goal, REVEAL Next Steps is ideal. Some clients use this package for author branding, self-discovery, to get unstuck or brainstorm solutions.
WHITE LIST info@backboneamerica
If you win, you're winner's notification will come from this email
Terms & Conditions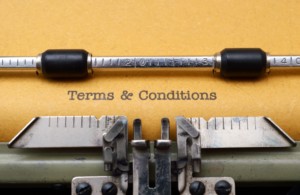 A few key points from the Terms & Conditions:
No purchase necessary.
Giveaway runs from March 1, 2017 through March 31, 2017.
Open to residents of the United States, excluding Rhode Island, where the promotion is void.
Must be 18 or over to win.
Only one prize per person and per household will be awarded
Potential Winner must accept a prize by email within 48 hours of notification
For complete Terms & Conditions, click here.
Please Visit to the Following Supporters!
Unless otherwise stated, all these bloggers review indie authors. Consider them for your next book review. Be sure to check AND follow their review policies. Don't be a nuisance. 🙂
Mellissa Green, founder of A Blue Green Universe
Oliver and Richard at Striking 13
Catherine at Ethereal Pages
Andrea Jamison at Reviews in the City and IAIindependentPublishingblog.wordpress.com
Barb & Emily at Paging Through The Days Blog
Kai Butcher at K.B. Marketing Group (author/artist promoter)
Valicity Garris at The Rebel Christian
Mirta E. at Turn the Page
Kendra Allen at Reads and Treats
Enter Here