Full Moon Bites is hosting our very first giveaway hop!
This hop is to celebrate all of those sexy and dangerous Alpha heroes in books who make us pant and know how to protect their lady love (or male love) even if that love can protect her or himself quite well without him! 😉  No matter what time period they are from—or even if they are human.
I've read so little compared to previous years, I wasn't sure I'd be able to come up with an alpha hero. Then I went on a short binge last week and managed to devour three alpha heroes. 🙂 Allow me to share them with you.
I have to admit, Lothaire was my favorite of the three. Kresley Cole, you never let me down! And because of that, any of her Immortals after Dark books are up for grab.
This is an international giveaway, open to individuals where the Book Depository ships (see this list for details). Also may select the title in eBook form via B&N or Amazon. Lothaire was shockingly erotic, so you must be 18 or older to win one of these paranormal books.
But fear not!
We've got something for the young adult crowd also. 😀 How about some alpha pups in training?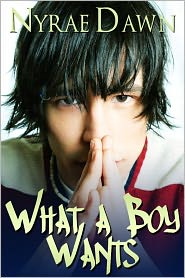 All three of these books made it to my 2012 Fave list.
Again, this is international. Same rules apply with the shipping. Although, I believe Nyrae Dawn's two books are only available in eBook. Must be 13+ to win one of these lovelies.
There will be two winners. One for the paranormal alpha heroes and one for the alpha pups. How to enter? Fill out the rafflecopter form!
Good luck!