I've totally fallen behind on giveaway winners. I think it's time for some announcements, don't you? I'm looking back through my calendar since the last winners were announced, it looks like we have four giveaways which have ended.
So… what was up for grabs?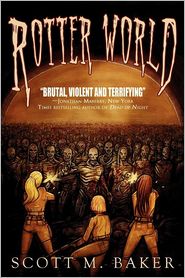 Scott Baker offered an autographed copy of his book Rotter World to an American/Canadian winner or a digital copy to an international winner.
Eight months have passed since vampires released the Revenant Virus on mankind, nearly wiping out both species. For Mike Robson, the situation could be far worse. He has joined up with a small band of humans and the last coven of vampires who are riding out the zombie apocalypse in an old fort along the coast of southern Maine. But the uneasy alliance between humans and vampires is strained with the arrival of the creator of the Revenant Virus. He claims to have a vaccine that will make them immune and allow mankind to take civilization back from the living dead. However, the vaccine is located in a secure underground facility five hundred miles away.
To retrieve it, Robson leads a raiding party of humans and vampires down the East Coast, which has been devastated by the outbreak and overrun by zombies and rape gangs. Yet none of the horrors he deals with on the road can prepare him for what he will find in the underground facility. Robson will encounter the greatest threat his group has faced to date, not only from zombies but from betrayal within his own ranks.Scott Baker offered an autographed copy of his book Rotter World to one Canadian or American reader/an eCopy to one International reader.
Rotter World is available at Barnes & Nobles || Smashwords || The Book Depository || Amazon
Congratulations Shauni!
I didn't see your email in the comments, so please email me with your choice.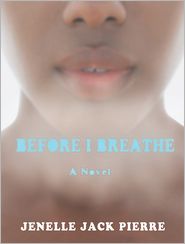 Jenelle Jack Pierce offered a copy of her YA Novel, Before I Breathe.
Thought she met the right boy. Left home. Now her life's turned upside down.
Kalena Moore is a Montgomery High student who isn't into school. Her friends think her classmate, Isaiah Wilkins, is trouble. Life becomes more interesting when Kalena starts dating Isaiah, but soon things spin quickly out of control and she gets pregnant. Then Kalena sees another side to her boyfriend. Determined to put her life back together, Kalena takes a new path, navigating the pitfalls along the way.
Available at Barnes & Noble
An email has been sent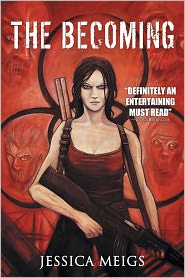 Jessica Meigs offered eCopy of her latest release, The Becoming
The Michaluk Virus is loose.
In the heart of Atlanta, Georgia, the Michaluk Virus has escaped the CDC, and its effects are widespread and devastating. Most of the population of the southeastern United States has become homicidal cannibals. As society rapidly crumbles under the hordes of infected, three people—Ethan Bennett, a Memphis police officer; Cade Alton, his best friend and former IDF sharpshooter; and Brandt Evans, a lieutenant in the US Marines—band together against the oncoming crush of death and terror sweeping across the world.
As Cade, Brandt, and Ethan hole up in a safe house in Tupelo, others begin to join them in their bid for survival. When the infected attack and they're forced to flee, one departs to Memphis in search of answers while the others escape south to Biloxi, where they encounter more danger than they bargained for. And in Memphis, the answers that one man finds are the last answers he wanted, answers that herald a horrific possibility that there may be more to this virus than first suspected.
Available at Barnes & Nobles || The Book Depository || Smashwords || Amazon
Congratulations Rachel @ theJeepDiva
An email has been sent