Didn't we just have a winner's announcement? Why yes we did. 🙂 I'm trying to stay on the ball though. We just had a few giveaways ends–last week, I think. So rather than wait until I'm overwhelmed with winners, let's celebrate straight away, shall we?
So! What was up for grabs!?!?!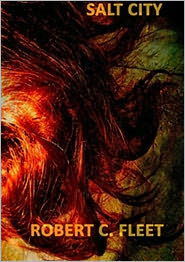 Syracuse, upstate New York. The "Salt City." An apartment building on the edge of The Projects – and Anne Malloy dies, thrown out of a sixth floor window, an apparent suicide, while Mark Cornell watches. Mark was there for a purpose, his part-time gig being to snap incriminating photos for a divorce lawyer who happily takes cases over the phone. Watching the apartment was Mark's assignment.
But this assignment has a problem: Mark learns that "Anne Malloy" had died months before, leaving behind a grieving husband. So who is this woman?
It's 1976, before cellphones, internet, and all the easy ways of satisfying curiosities, so Mark Cornell's search for a name to give the victim makes him a foot soldier slogging personally through the facts. And, as those facts pile up, Mark discovers that he really shouldn't be playing detective, stumbling across the thin line between commerce and crime.
Available at Barnes & Nobles || The Book Depository || Amazon
And the Winner is!
Joleene Naylor
Desires Unleashed is the first novel in the riveting, highly-addictive and sexually-charged Knights of the Darkness Chronicles. Experience the heart-pounding thrill of the chase in this electrifying page-turner as you uncover the mystery behind the series of gruesome killings that have been terrorizing the citizens of Chicago.
When a grisly decapitated corpse pops up on a Chicago Street, drained of blood, the highly-trained, government-funded special police force assigned two of their best detectives to the case. S.U.I.T. Detectives Warren Davis and Matthew Eric delve deep into their investigation to discover just who or what is leaving mutilated bodies in public places. They soon realize that the killer or killers is one step ahead of them and if they are going to stop the menace before another innocent human is viciously attack, they are going to need help.
Natasha Hemingway liked her life just the way it was… normal and supernatural-free. The vampires and shape-shifters were just where she wanted them to be–far away from her. All was going well until an unfortunate accident landed her in the hospital. It was then that she discovered she had an ability that could help her save countless lives. All of a sudden, she finds herself thrust into the dangerous and alluring world of the supernatural and into the arms of two very sexy and deadly vampires.
Original, gritty and sprinkled with just the right amount of humor and wit, the Knights of the Darkness Chronicles will suck you in and take you for a ride you won't forget. You don't want to miss out on this amazing series.
Available at Barnes & Nobles || The Book Depository || Amazon
And the Winner is!
Daniela
Last but not least, the Mid-Month Commentator Giveaway. If you're not familiar with how the giveaway works, refer to this link.
And the Winner is!
Mary Preston
You left so many comments this round, you have a bit of a selection to choose from. 🙂 Please select a book by one of the following authors:
Winners have been emailed.