This week we're going to stretched the rules of Tuesday Teaser once again. So I mentioned last week I was participating in two blog hops for this month. If you're interested in knowing the types of prizes up for grabs for the blog hops, definitely take a look at last week's blog post.
What do you know, the first blog hop starts next week. 🙂 A quick reminder of the two upcoming giveaways.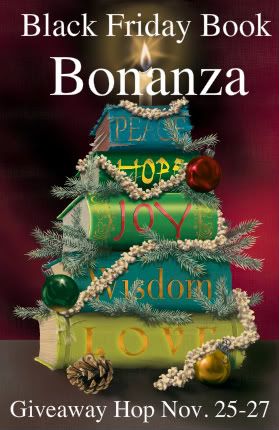 It's not too late to sign up and sponsor a giveaway. Pop an email off to me at reenajacobs@reenajacobs.com and we'll work out the details. 🙂
Today I have a couple of authors sponsoring giveaways that I'd like to share with you today. 🙂
Heidi Ruby Miller writes Science Fiction Romance because the relationship is as important as the adventure. She loves high-heeled shoes, action movies, Chanel, intense music, and video games. Heidi also teaches creative writing at Seton Hill University, where she graduated from their renowned Writing Popular Fiction Graduate Program the same month she appeared on Who Wants to Be a Millionaire. The writing guide Many Genres, One Craft, which she co-edited with Michael A. Arnzen, is based on the Seton Hill program and her novel Ambasadora was her thesis there.
She has had various fiction and non-fiction publications, as well as various jobs, including contract archaeologist, foreign currency exchanger at Walt Disney World, foreign language teacher, and educational marketing director for a Frank Lloyd Wright house.
Heidi is a member of The Authors Guild, Pennwriters, Broad Universe, EPIC, SFR Brigade, and Science Fiction Poetry Association (SFPA).
You can read her author interview series at http://heidirubymiller.blogspot.com.
She lives near Pittsburgh with her writer husband, Jason Jack Miller.
Ms. Miller has graciously offered her latest release AMBASADORA in both Blog Hops.
If everyone told you love wasn't real, would you still be willing to die for it?
Citizens of a six-moon system in our arm of the Milky Way don't remember Earth, only the History of a generational worldship culture. In their multi-partner society a caste system rules tradition, but the governing body of the Embassy rules everything else. Obsessed with celebrity, beauty, and power, relationships and conceptions are based more on DNA than emotional ties…or should be.
What the citizenry can't escape are the human feelings of love and jealousy that turn the sterile to honorable suicide, force a couple to make the ultimate sacrifice, and allow rebels to spin their world into a violent revolution.
Ambasadora Sara Mendoza becomes the unwilling face of this revolution. Captured, tortured, and given a second chance at freedom, she proves that sacrifice for the man she loves is more honorable than sacrifice to a society's antiquated mores.
Are you an eager reader? Pick up AMBASADORA today at Barnes & Nobles or Smashwords.
I'm still trying to figure out how to pronounce her last name. I bet it has some cool French meaning.
Married for over 20 years, Shellie and her husband have four wonderful kiddos and two goofy greyhounds.   After receiving her undergraduate degree in Secondary Education from the University of Wisconsin—Madison, she went on to acquire an early childhood education certificate.  Shellie also served in youth, children's, special needs and family ministries for over twenty-two years.
Now she enjoys teaching her teens how to drive and chauffeuring her preteens across the Wisconsin countryside.  And once in a while, she loves to read big people books (you know the kind without pictures).
Shellie writes because it keeps her away from her husband's power tools and because every now and then, she doesn't have the choice, it just takes over.  Her best inspiration comes from God and the occasional walk along a country road with her greyhounds.
In addition to writing, Shellie speaks at youth groups, conferences, and women's retreats. If you would like more information regarding her speaking engagements or to invite her to speak at yours, please contact our office at info(at)shellieneumeier(dot)com.
For the November 8-10 Blog Hop, Ms. Neumeier is offering her debut novel Driven.
Robyn can't help but notice the handsome new guy at her school. She ignores, however, the arrival of another being at Brookfield Central High School—a demon assigned to destroy her…
Robyn loves her friends, enjoys her youth group, and looks forward to meeting cute Caleb Montague. But when a caustic news reporter challenges her school's prayer team, Robyn must choose: defend their right to meet on campus and pray for whomever they wish or back down at the principal's request.
Now she must learn what God wants her to do. And she had better learn fast, because there's a supernatural enemy in town whose sole mission is to stop her—no matter the cost.
Can't wait for the blog hop? Find Driven at Barnes & Nobles.
That's not all! Ms. Neumeier is also offering her latest release for the Black Friday Bonanza.
One Magical Summer in Oakville, Wisconsin,
Love Finds its Way through Four Entwined Lives.
Tessa Hasmer Murphy has a secret. Estranged from her husband, will she let a past love and a fight to save the family farm destroy her marriage and daughter Lindsay's happiness?
Lindsay Murphy plans to live on her grandparents' farm until she can find a job, but developer Brandon Calloway has other plans for the property. As she wages war against him, will she lose her heart and the farm both?
Widower Arthur Hasmer's life and that of his son, Andy, spiral out of control. Then old friend, Dana London, reenters the picture with the power to help them all back to love, joy and faith.
Andy Hasmer has the ultimate bummer life. No mom, not much of a dad, no future. When he's sent to the farm and wrecks the truck, nothing could be worse than the lousy job he takes to pay Grampa back—except maybe putting up with the pastor's daughter, Ella.
Pick up your copy today at Barnes & Nobles or The Book Depository.
Interested in joining the fun? Become a sponsor for one or both of the above giveaways hops. Email me at reenajacobs@reenajacobs.com.