We're doing something a little different on this Tuesday Teaser. Instead of an excerpt, how about videos? Today, Mary Ting presents her Crossroads Saga. I don't know about you all, but I'm a sucker for Nephilim.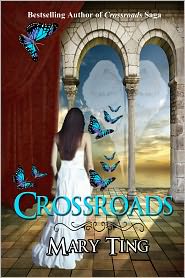 Claudia Emerson has a good friend who shares the same first name and last name. That friend unfortunately dies in a tragic accident during homecoming dance. Claudia is distraught at the loss of her friend, but is even more disturbed by her dreams, which seem to take her to another place called Crossroads. Unknown to her, Crossroads is like a second heaven, a place between heaven and earth. It is where the souls of humans in comas or near death experiences may wander. Where, Claudia meets Michael, a nephilim, a half angel, half human, whom she often meets in her dreams. It turns out that this isn't her first visit to Crossroads, which is an enigma for no human can ever travel there until Claudia.
Now the fallen and demons are after her, suspecting she must be special and it is up to Michael and the other nephilims to protect her. Her dream becomes a nightmare as more secrets are revealed, about who she really is, and the true identities of the people she loves most. Can Michael fight his growing feelings for Claudia and protect her as a guardian angel should?
Available at Barnes &  Nobles || Smashwords || The Book Depository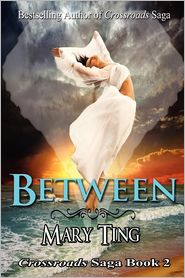 As the alkins head back to Crossroads, Claudia leads her normal life; but not for long. Having a special soul, Claudia attracts danger, and she soon finds out who Gamma asked to watch over her. The Twelve, known as Divine Elders on Earth, are very much involved when they find out that Aliah, one of the God's first angels, escaped from the Abyss when the gates were opened by Aden. Needing Claudia's soul to escape the only place Aliah can reside–a place between Heaven and Earth–he sends his demons in search of all Claudia Emersons on Earth. Taking her soul will enable him to be released from Between and cross over to Crossroads, which would give him immense power. As more secrets are revealed Claudia learns about the venators—nephilim, demon hunters. Now two opposing forces must work together in order to save Claudia and humanity from the most dangerous angel ever created. But along the way, trust becomes a big issue. Will love be enough to keep Claudia and Michael together? Who will make the ultimate sacrifice? Who will betray them all?

Available at Barnes &  Nobles || Smashwords || The Book Depository
About the Author
Mary Ting resides in Southern California with her husband and two children. She enjoys oil painting and making jewelry. Writing Crossroads was a way to grieve the death of her beloved grandmother. It was inspired by a dream she once had as a young girl.
Find Mary Ting online!
Website || Facebook || Twitter || Goodreads
Giveaway Info
As I was creeping Mary Ting, I came across a couple of giveaways for her Crossroads Saga! To win a signed copy of Crossroads, head to this link (Giveaway ends July 20, 2012). And for a copy of between, try this link (giveaway ends June 26, 2012).