Today, we get a little insight on what goes on in the mind of Joleene Naylor.
Tell us about your most recent publication.
Legacy of Ghosts is the second book in the Amaranthine vampire series and picks up where Shades of Gray left off. Katelina and Jorick, her vampire boyfriend, plan to get some rest and recover from all the fighting and bloodshed they've endured, but it isn't long before trouble finds them. Plagued by conflicts both at home (Just what *is* behind the locked door Jorick keeps disappearing into?) and from outside (Oren's cryptic warning that the vampiress Kateesha is after them), will they ever get a chance to sort out their relationship and get some peace?
Give us a brief description of a story you have hidden in your skeleton closet? And will it ever see the light of day?
My "skeleton closet" book is Wednesday's Child, which I wrote when I was 17/18. It's a long, miserable story about a girl who runs away from home with a "bad boy" and gets into lots of trouble. I posted it on my MySpace blog a couple years ago, but I never intend to seriously publish it. It needs too much work and frankly it has too many "true" parts hidden in it.
How much of you/your life do you put into your stories?
I think most characters have to be part of you or else you couldn't understand or empathize with them. I think when an author writes characters that don't have any of themselves in them that they turn out "wooden".  There's not really a lot of my life carbon copied into the vampire books (and here you thought I spent my nights fighting coven wars 😉 ) but for instance Katelina is quitting smoking in the first book because when I wrote it I was, and her terminal diet of microwave food is something else I've been through, as well as the isolation thing she has started to experience when being surrounded by only Jorick, or Jorick's friends and having none of her own. The one I need to try for research is to really go a month without seeing any daylight to see what it's really like. I've gone a week or so, but never that long.
Do you have any advice for other writers?
Edit. Edit. Edit. Poorly edited books give all self published authors a bad name. They're the examples that the naysayers point to as proof that self published authors are all "quacks".
What are you working on now?
The third book, Ties of Blood, is being edited, and I am working on a short story compilation called Vampire Morsels. Each one is a short story about a different side character from the series that didn't get enough "face time". I'm posting them one at a time to Smashwords as free reads (each is around 3,000 words) and when I'm done I'll put them all together into one collection.
Who would you say is your biggest fan in your writing career?
I have four who are tied: Carolyn Cason is the president of the unofficial "leave Oren alone" fan club (and also my wonderful editor!), and Sharon Stogner is at the top of the "I love Jorick" group followed closely by  my mom – which came as a huge surprise and then Jonathan Harvey who painstakingly reads everything I post – even the aforementioned Wednesday's Child.
Which author has inspired you the most?
I aspire to that creepy level of VC Andrews (She's the only author I've ever read who could make a shelf of stuffed animals seem somehow dark and menacing.) and of course Ann Rice's vampires were a huge inspiration. I remember when I watched "Interview with the Vampire" for the first time when I was a kid and there were all these "new ideas" in it about vampires that just made so much sense to me and hooked me right away.
Why did you decide to publish independently?
Because I wanted to do my own cover. Okay, no that's not the only reason, but it was a factor. The only reason I wanted a contract is because I am lousy at promotion, and when I found out that most traditional authors have to do their own, I didn't see the point anymore. I'd been doing research on self publishing and I liked all of the control factors, but that just sealed it for me.
Where do you get inspirations for your stories?
Anime is a big one. Random images I run across, things I notice in other books that someone should have done, ideas other people spring at me. Just all over, really.
How do you come up with your cover art?
I went with a white book because when I first started I expected to do a lot of paperback sales, and if a white book is stacked with a lot of black ones then that white book will stand out more. Different is really what I was going for all the way around (hence there's no blood and it doesn't look very vampire at a glance). I don't know if that has hurt or helped, though. On one hand, a lot of people who've picked the book up have said "I don't normally read vampire books, but I liked this one", so it is attracting non-traditional readers for the genre, but at the same time I think some paranormal fans are turned off because it doesn't follow the traditional pattern.
How about some quickies!
Pencil or Pen: Pen
Print or Cursive: Cursive
Pantser or Plotter: Pantser
Favorite Candy: the old style mint chocolate Hershey's kisses
Worst habit: chewing on things.
***************************
About the Joleene Naylor
Joleene Naylor grew up in southwest Iowa surrounded by corn and very little entertainment – so she made her own. She's been writing and drawing since she was a child, with a leaning towards fantasy, horror and paranormal. It's this love of all that goes bump in the night that lead her to write the Amaranthine vampire series. In her spare time she's a freelance artist and photographer. Joleene does freelance book cover art, maintains blogs full of odd ramblings, illustrates a webcomic and hopes to win the lottery. However, unless she starts buying tickets she may never actually win anything.
Stalk Joleene Naylor on her Website: http://joleenenaylor.com
Find works by Joleene Naylor at the following locations:
Barnes & Nobles
Amazon US (paperback)
Amazon US (kindle)
Amazon UK (kindle)
Kobo e-book Store
Smashwords
Sony Reader Store
Borders
Amazon US (paperback)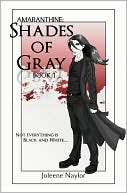 Amazon US (kindle)
Amazon UK (paperback)
Amazon UK (kindle)
B&N NOOKbook
Kobo e-book Store
Smashwords
Sony Reader Store
Borders
Amazon US (kindle)

Amazon UK – (kindle)
B&N NOOKbook
Kobo e-book Store
Smashwords
Sony Reader Store
Borders
B&N NOOKbook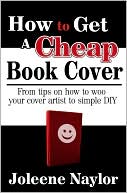 Kobo e-store
Smashwords.com
Borders